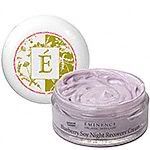 Allright, time to report here. I know I'd disappeared for months, sorry to say that I am really busy with my tasks.
Straight forward to my product comment, i never call it review. Who am i to review a product unless am an expert in cosmetology. That's why i always ignore beauty bloggers who just share feeling after use but not the effects for at least a month, that's nonsense.
Eminence Blueberry soy mask has divine berry aroma as if you are almost enjoying blueberry yogurt, this blue purple paste is cream based mask with numerous good-for-dry-skin nourishing agents: shea butter, soy, calendula oil, corn germ oil, glycerine, evening primrose oil with packful of antioxidants (vitamin A, C, E, Q10, ALA and main character, blueberry). All these antioxidants create synergistic blend to exhibit high level of antioxidant activity to inhibit tyrosinase to form pigments on face. Indirectly, it could be use as a back-up whitening mask for dry skin too. After washing, this blueberry mask leaves on glossy radiant shinny appearance and velvety complexion. For a month usage, your skin feel radiance improvement, and also it helps to store back moisture thus smooth fine lines, a visible aging sign for mature skin.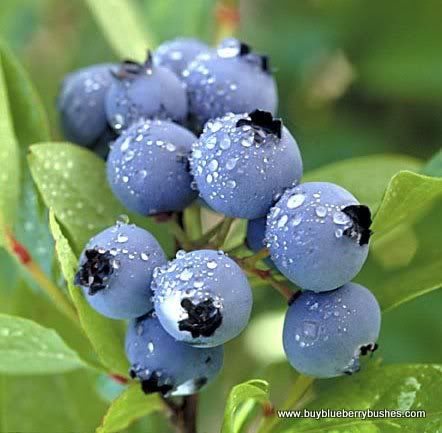 It soothes itchiness and redness caused by dehydrated and dry skin, immediately upon application! This mask perform excellent not only a repairing mask but also soothing mask. However, for extremely dehydrated skin, i will suggest you better do a hydration mask before using this blueberry yogurt.
Ingredient list:
Blueberry Juice, Blueberry Pulp, Corn G
erm Oil, Natural Cream Base, Sheabutter, Soy yogurt, Rasberry Juice, Bramble Juice, Glyceryl Stearate, Calendula Oil, Glycerine (Vegtable Based, Corn Starch, Algin Xanthan Gum, Biocomplex (Vitamin A, Esther C, Vitamin E, Coenzyme Q10, Alpha Lipoic Acid), Evening Primrose oil, Glycine Derivative, Salicylic Acid, Lactic Acid.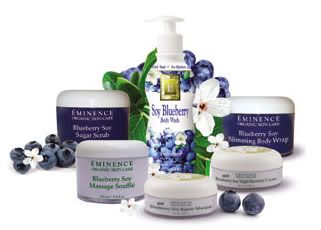 Remark: Eminence Organics also have other blueberry products available, I'm quite interested in their blueberry soy night recovery cream.
philosophy