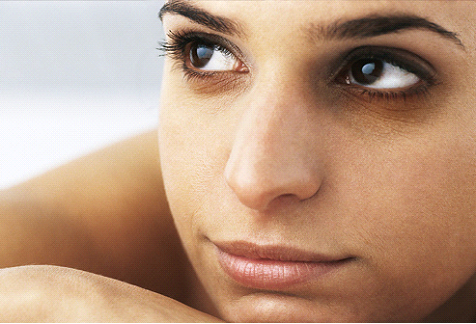 Now, we go further on how beauty industry solve dark eye circles. Besides eye care such as eye gel, eye cream, eye serum, or eye mask in market, there is also another choices if you request for in-depth treatments from rejuvenating aesthetic surgeries such as IPL (intense pulse light), dye laser and gold thread implantation, but the result is not 100% guarantee, especially if your dark circle is caused by combination factors, always do more researches to compare pro and con of each treatment and suitability based on individual, also consulted by a dermatologist for surgical treatments if necessary.


Cosmeceutical ingredients that commonly in eye cream for dark circles
1) blood circulation improver
coffee, caffein (cocoa), ginseng, ginger, N-hydroxisuccinimide, chrysin, Vitamin K and etc
Chantecaille
nano
gold energizing eye cream, The organic pharmacy eye cream, Origins mega mushroom eye serum, Eminence organics naseberry eye exfoliant
2) melanin inhibitor
niacinamide, retinol, ascorbic acid & antoxidants such as apple, olive leaf, citrus extracts
Benefit eyecon, L'occitane almond apple velvet eye gel, Eminence organics raspberry eye masque, Suki intensive nourishing cream
3) soother & anti-inflammatory
cucumber, chamomile, aloe vera, oat beta glucan, honey
Eminence organics cucumber eye gel, Burt's bee royal jelly eye cream with aloe vera, Dr Alkaitis organic eye cream
Cosmetic surgery treatment
1) IPL (intense pulse light)
During IPL treatment, high energy light waves passes through the skin without injuring the skin to reduce pigments/discolorations and aging symptoms. It is preferentially absorbed by the blood in the small capillaries. High pulsing light will penetrate your skin, heating and destroying the excess melanin. Not only activate cell to encourage the production of collagen (especially thin skin during aging), but also making the skin supple. The process takes about 6 weeks.


You may be asked to use hydroquinone cream to lessen the melanin in the skin under your eyes, before undergoing an IPL treatment. It is advisable to use sunscreen for UV protection and avoid exfoliating/stimulant (such as alcohol, fruit acid, retinol, ascorbic acid) products for a week after IPL treatment.